The position mode is one-way mode by default. You need to enable "Hedge Mode" in the "Preference".
Step 1: Go to "Setting". The location of "Setting" is shown in the figure below.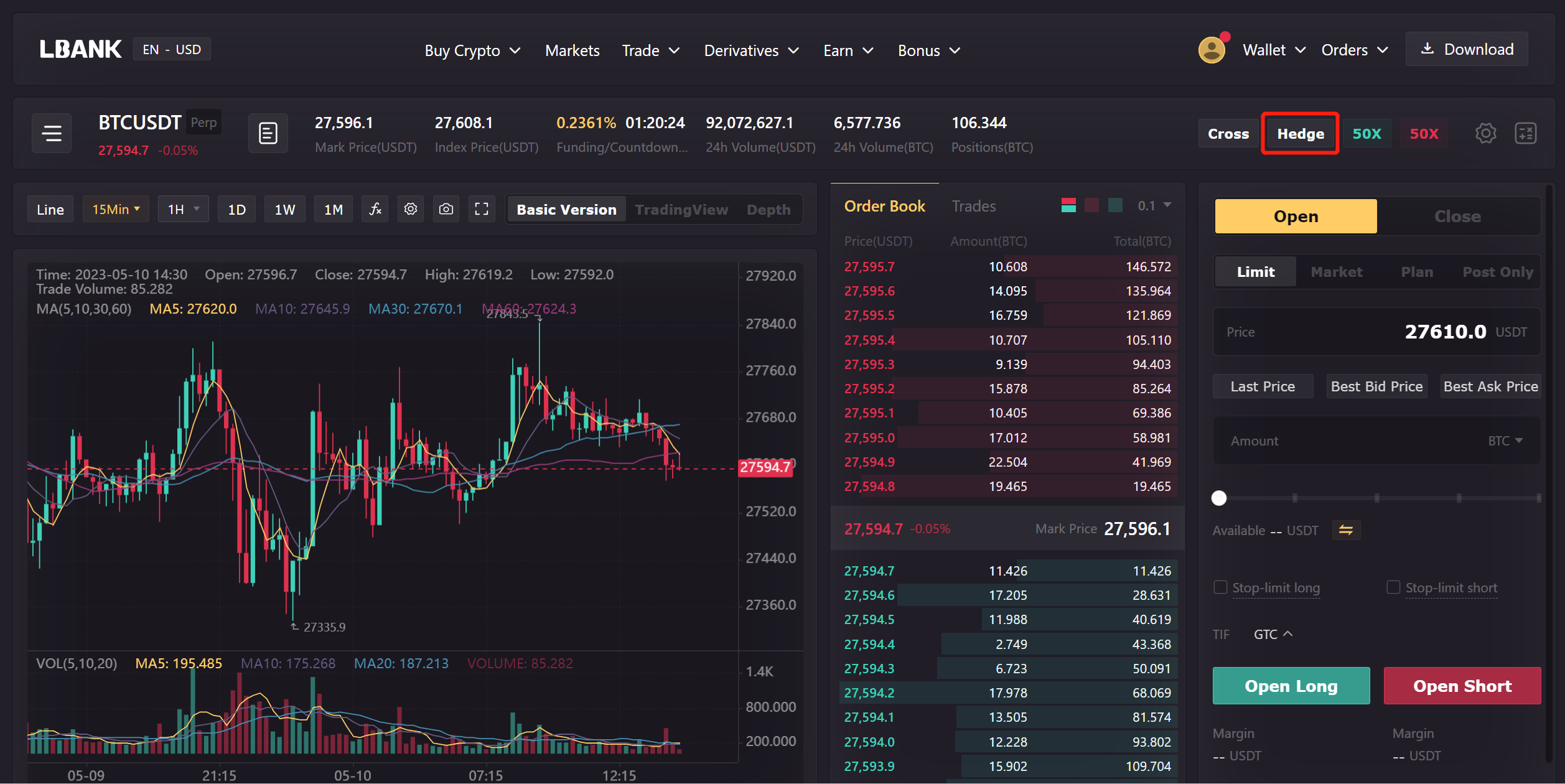 Step 2: Select "Hedge Mode". Note: Please be noted that you could only adjust the position mode when there is no position or open orders.