LBank supports high leveraged transactions through the use of complex risk control engines and settlement models. We offer perpetual contracts with up to 125x leverage. Currently, traders need to adjust the leverage themselves. If the trader does not adjust the leverage, the default leverage of the LBank Futures is 20x, and the trader's largest position including the current position is an equivalent value of 5,000,000 USDT. Users can adjust their own leverage, which is from the lowest, 1x, to the highest, 125x. The higher the leverage, the lower value of the trader's position.
1. Click '20x' icon.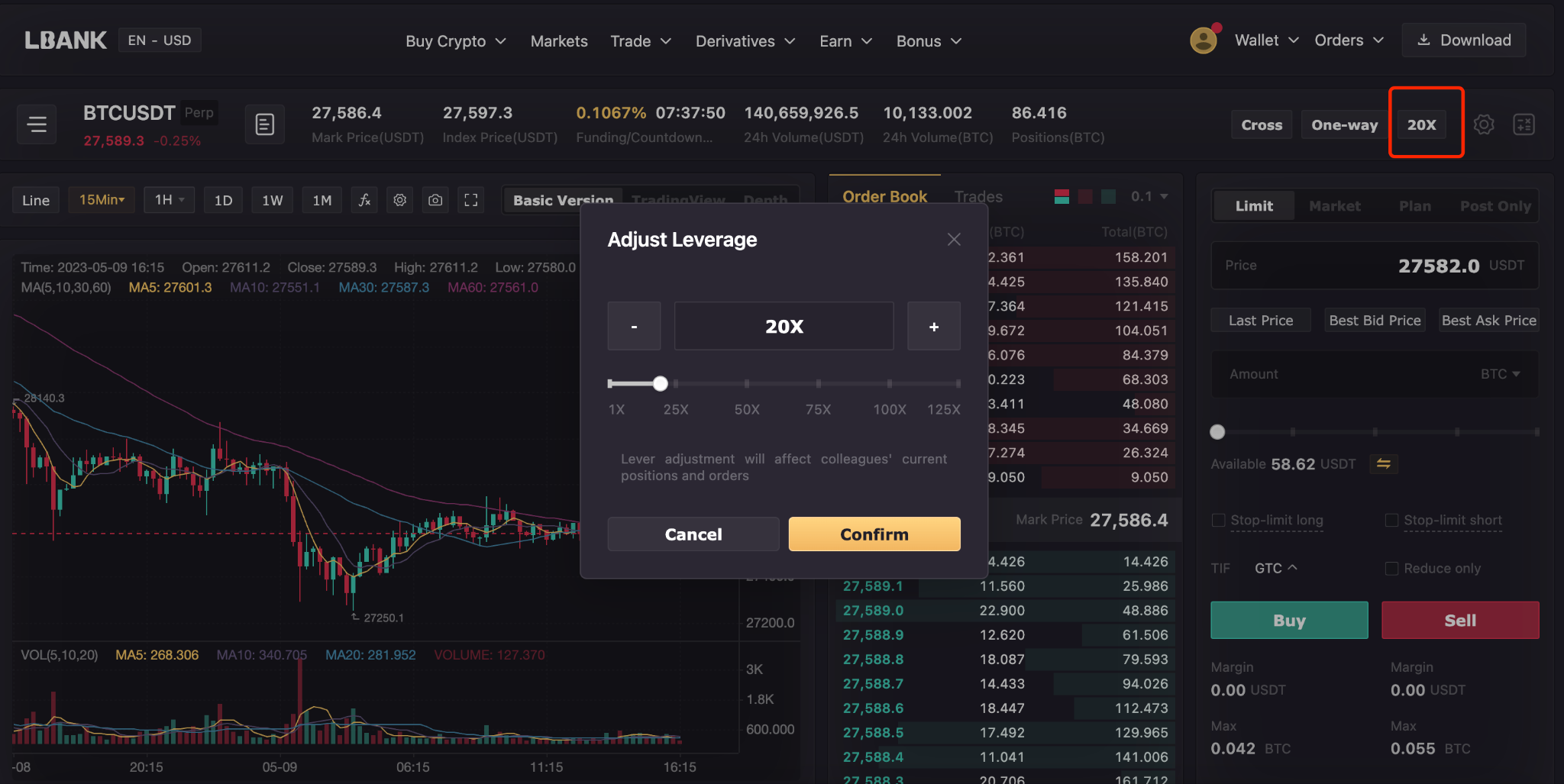 2. Next, you will see the Adjust Leverage pop-up screen. Please note that if you do not adjust any leverage before placing an order, the system's default leverage will be 20x.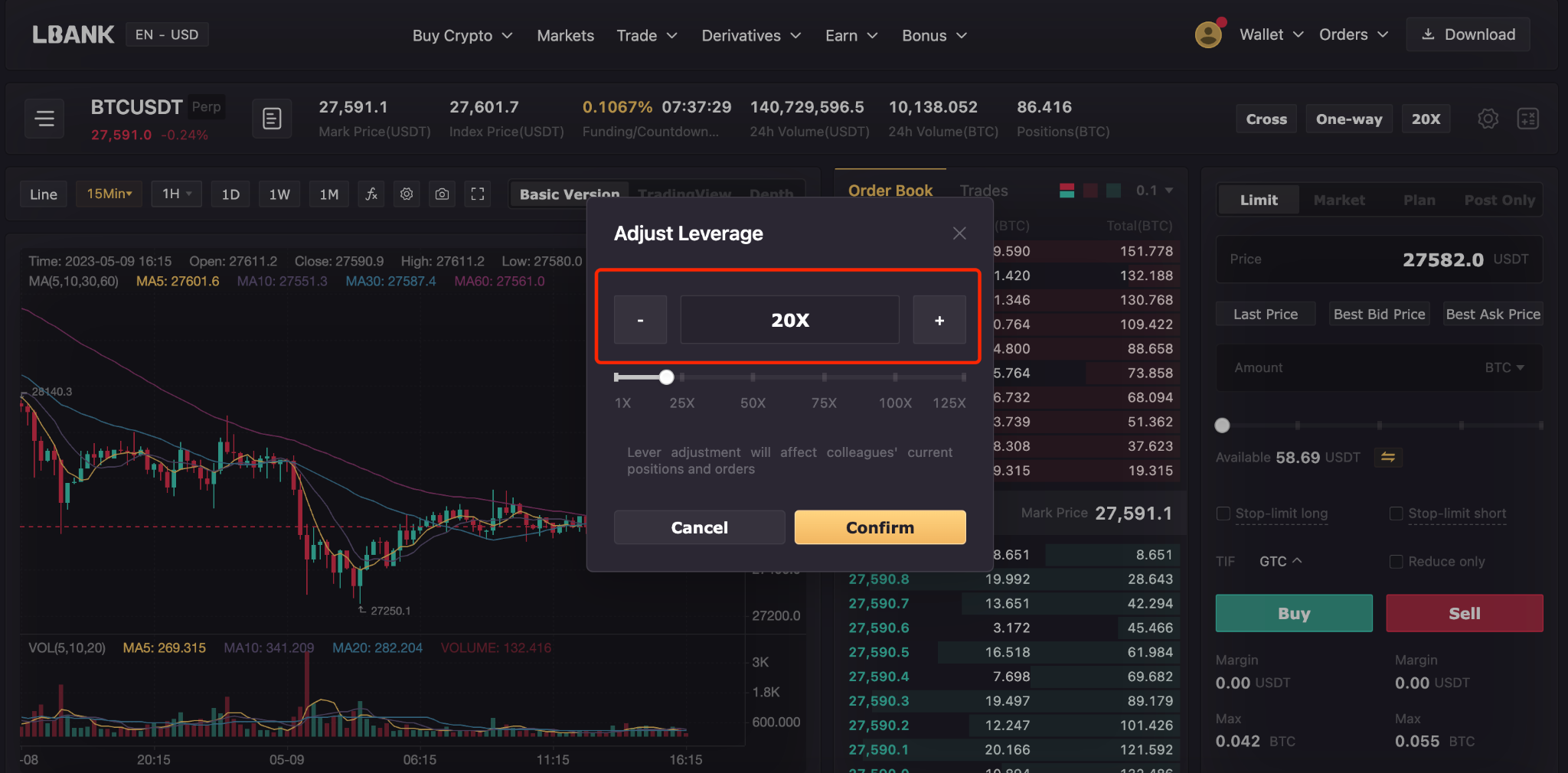 3. You can adjust the leverage multiple by moving the indicator, or click the "+" or "-" icon. After adjusting the leverage, click "Confirm".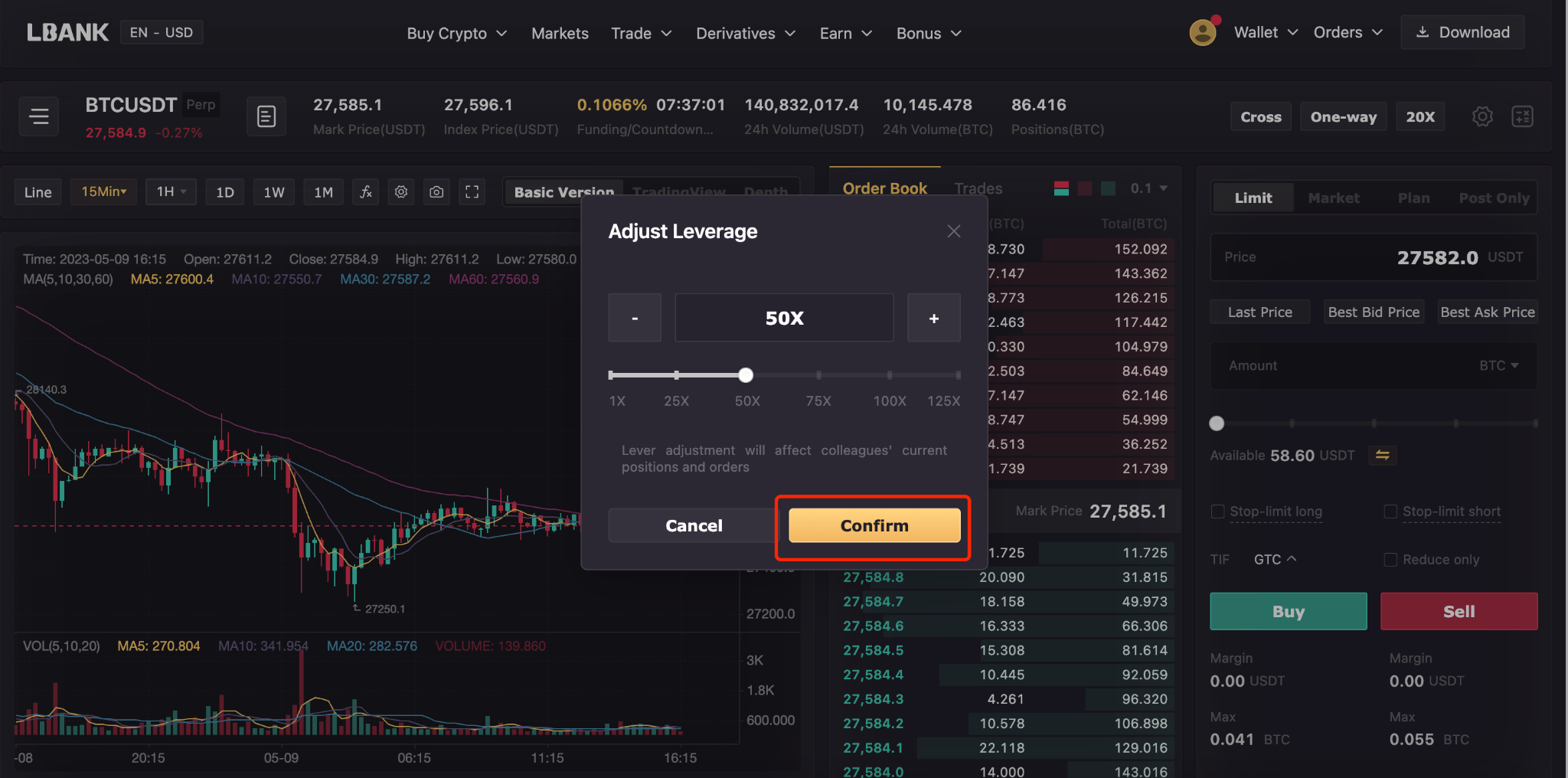 4. After successfully adjusting the leverage, you will see the new leverage on the page. Before placing an order, please ensure that the leverage you select is correct.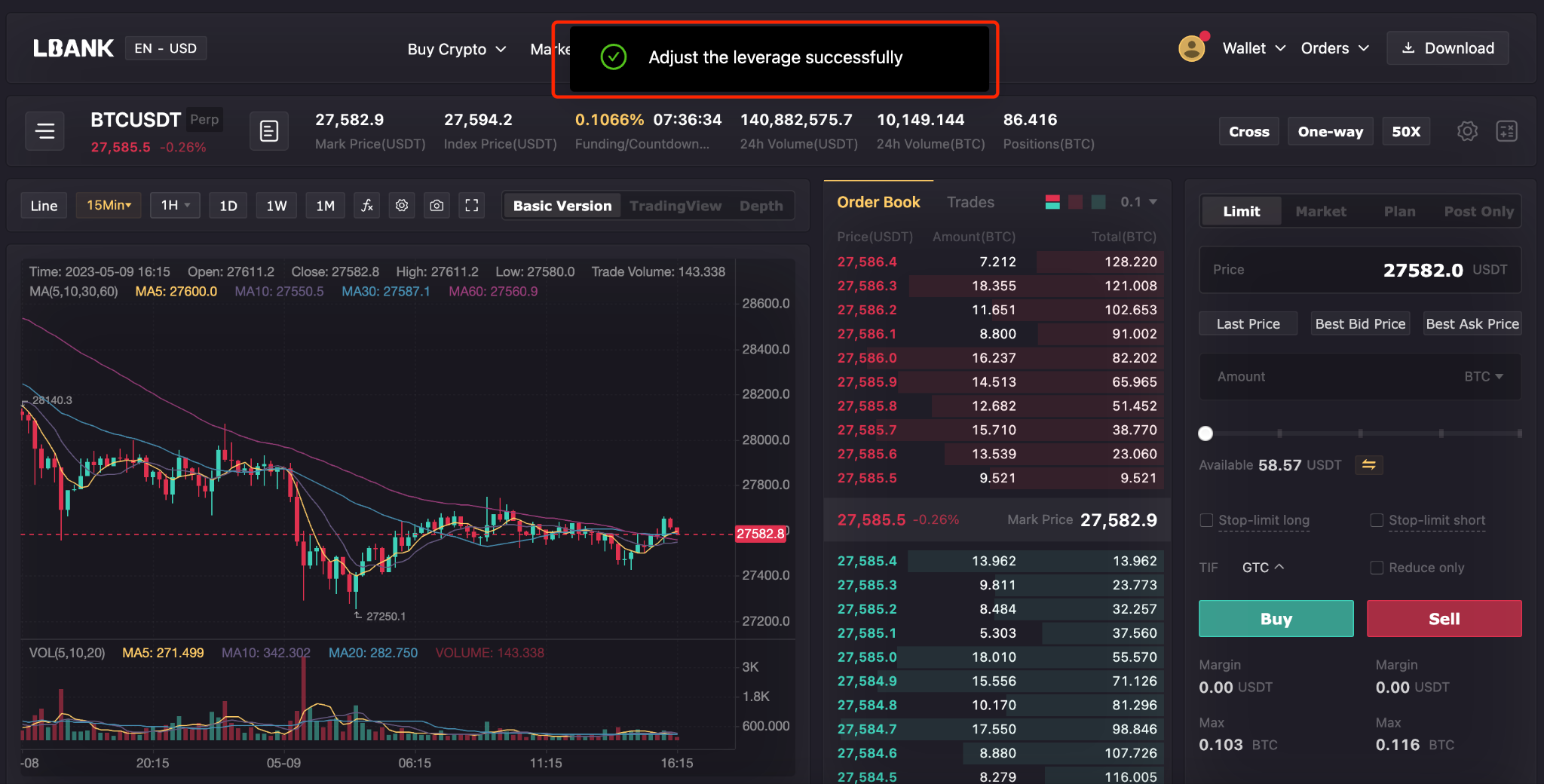 LBank Community
Telegram | Twitter | Facebook | Discord | Medium | LinkedIn
Click here to download for iOS or Android
If you have problems, please contact LBank official email: service@lbank.info, and we will provide sincere, friendly and immediate service. We also welcome you to join LBank official English community to discuss the latest issue (Telegram): https://t.me/LBank_en.
Risk Warning: Investing in digital assets is extremely risky. Digital asset prices are subject to high market risk and price volatility. The value of your investment may go down or up, and you may not get back the amount invested. You are solely responsible for your investment decisions and LBank is not liable for any losses you may incur. Past performance is not a reliable predictor of future performance. This material shall not be construed as financial advice in any case. LBank reserves the right in its sole discretion to amend or change or cancel this announcement at any time and for any reason without prior notice.