About LBank ETF
Leveraged ETF is a kind of financial derivative. It is a trading product that tracks the increase/decrease amount of the underlying asset(such as BTC) with certain times (such as 3 times, 5 times, or -3 times, -5 times). If the BTC price increases by 1%, the corresponding 3x and 5x leveraged ETF products will increase by 3% and 5%; while the corresponding -3x and -5x products will fall by 3% and 5%.
Leveraged ETF products have the following unique characteristics:
No margin required and no risk of liquidation (risk warning: if the direction is wrong, there will be a risk that the price will approach zero in extreme conditions). For investors who don't have much time to keep an eye on the market, buying leveraged ETF products can save a lot of time and energy.
The naming rules of leveraged ETF products?
BTC3L stands for 3x leverage long for BTC, while BTC3S stands for 3x leverage short for BTC.
How to trad ETF on LBank App
Click [ETF]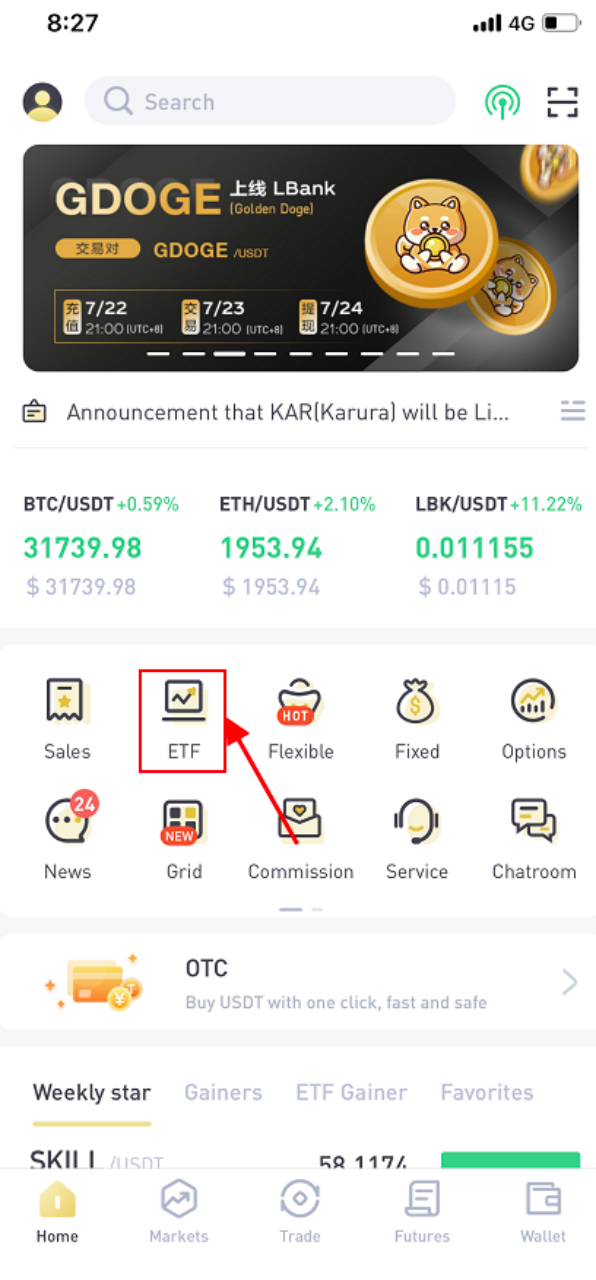 Click on the left navigation button and select a trading pairs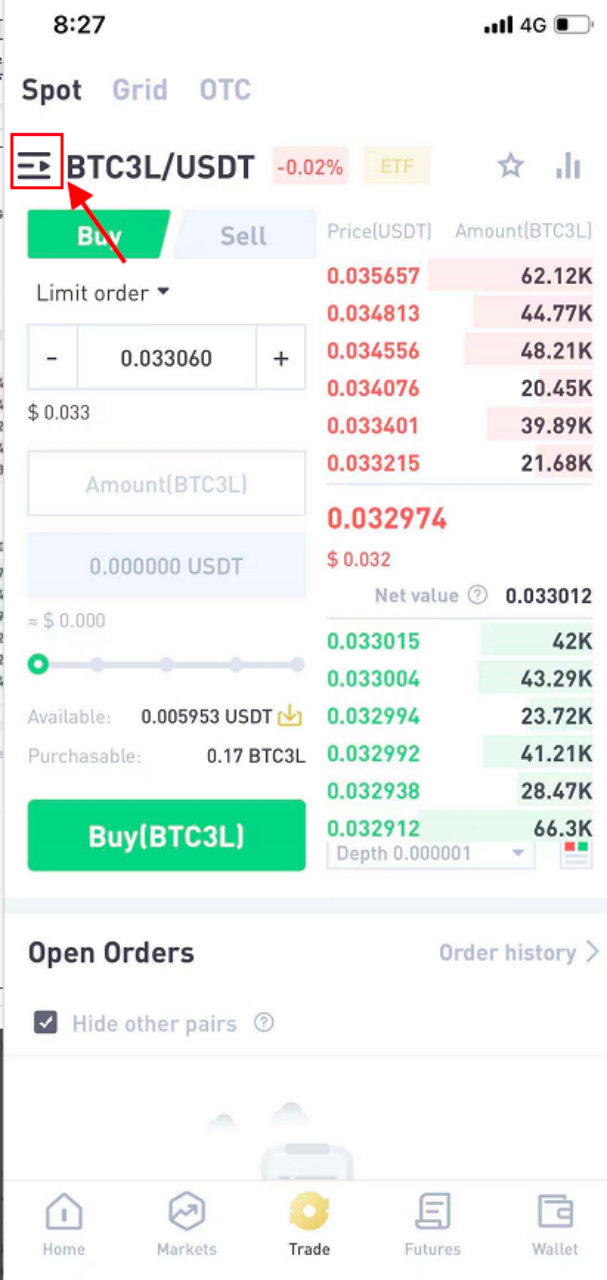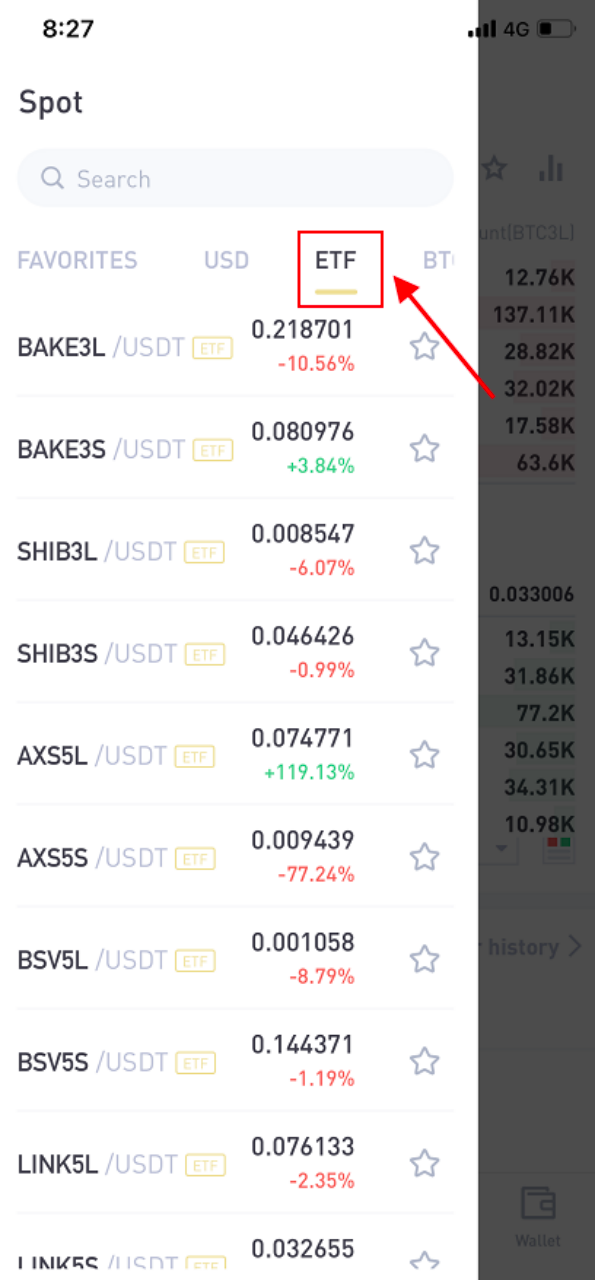 Enter the price of the order, click [Limit order], or choose the way you want to trade the order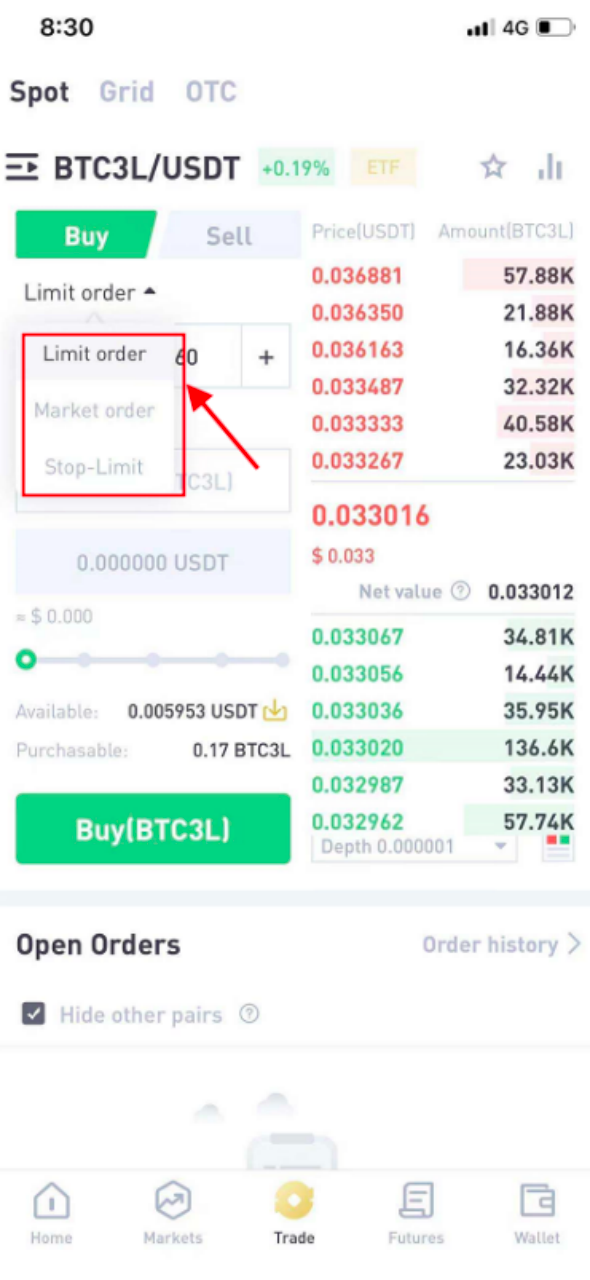 Enter the [Amount] that needs to buy or slide the buttonbelow, click [Buy], after the order is successful, you can view the completed orders in the [Order history] .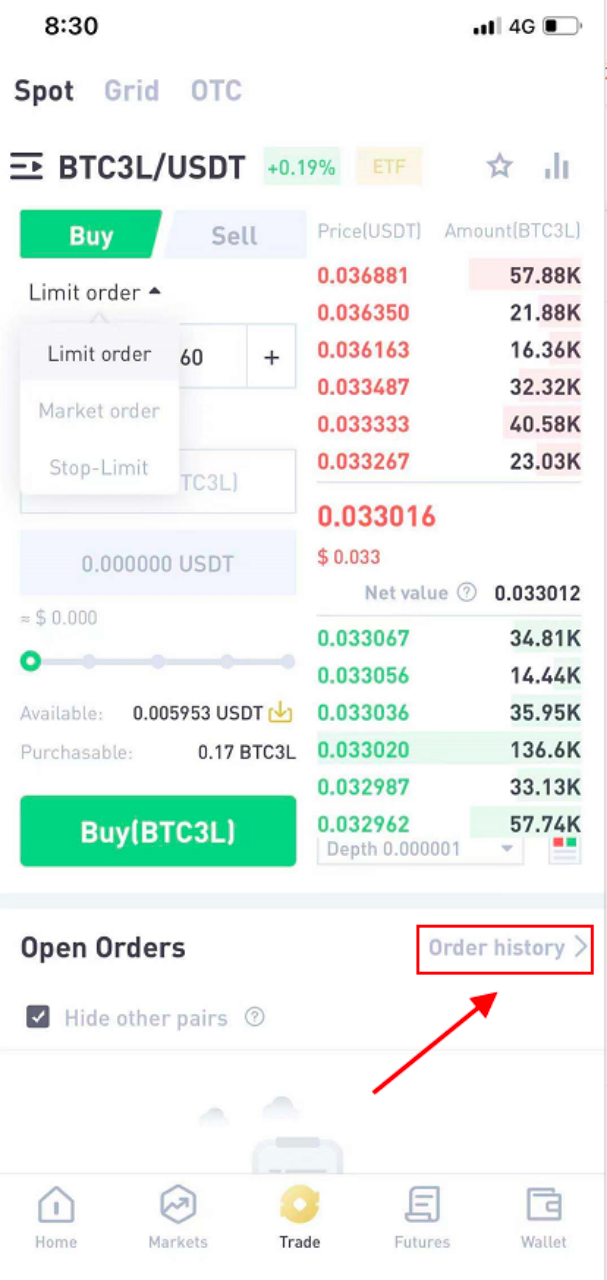 If you want to sell the ETF token, choose [Limit order], enter [Price], enter [Amount] or slide the button below, and click [Sell]