1. Log into your LBank account and click [Profile] - [Security].
2. Click[Two-factor Authentication]- [Add].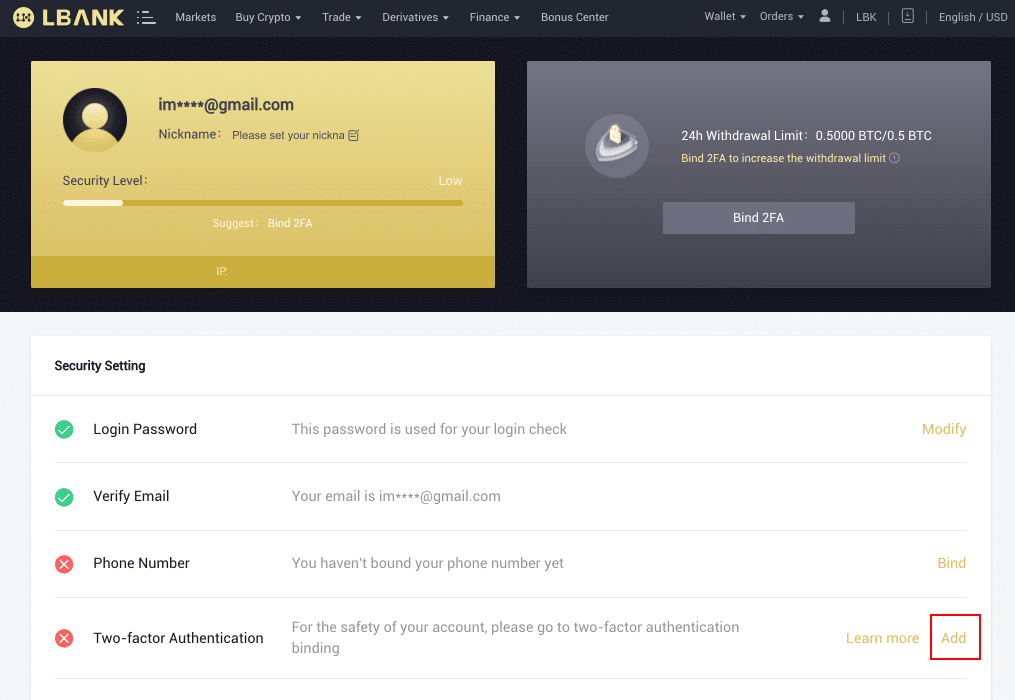 Then choose [Google Authentication】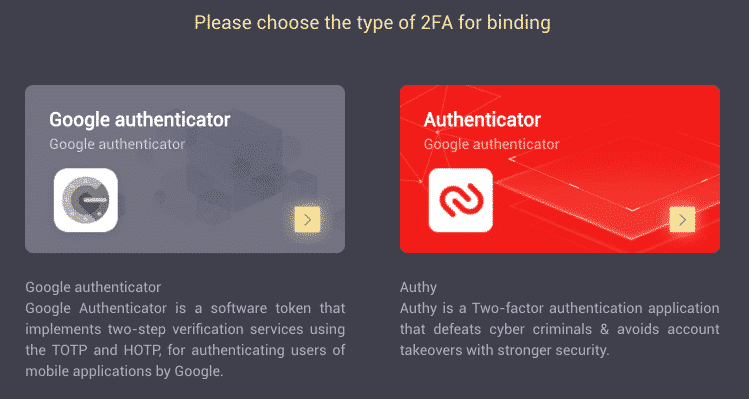 3. You will be redirected to another page. Follow the step-by-step instructions to enable Google Authenticator. Download and install the Google Authenticator App [ iOS Android ] on your mobile device. After you've installed the App, click [Next] to continue.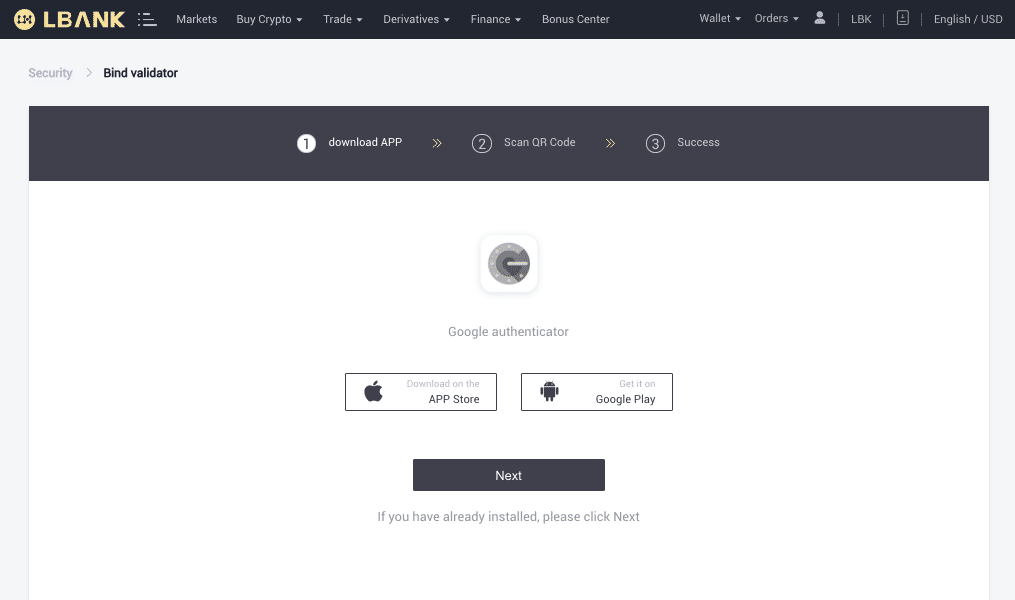 3.2. You will now see a QR code on your screen.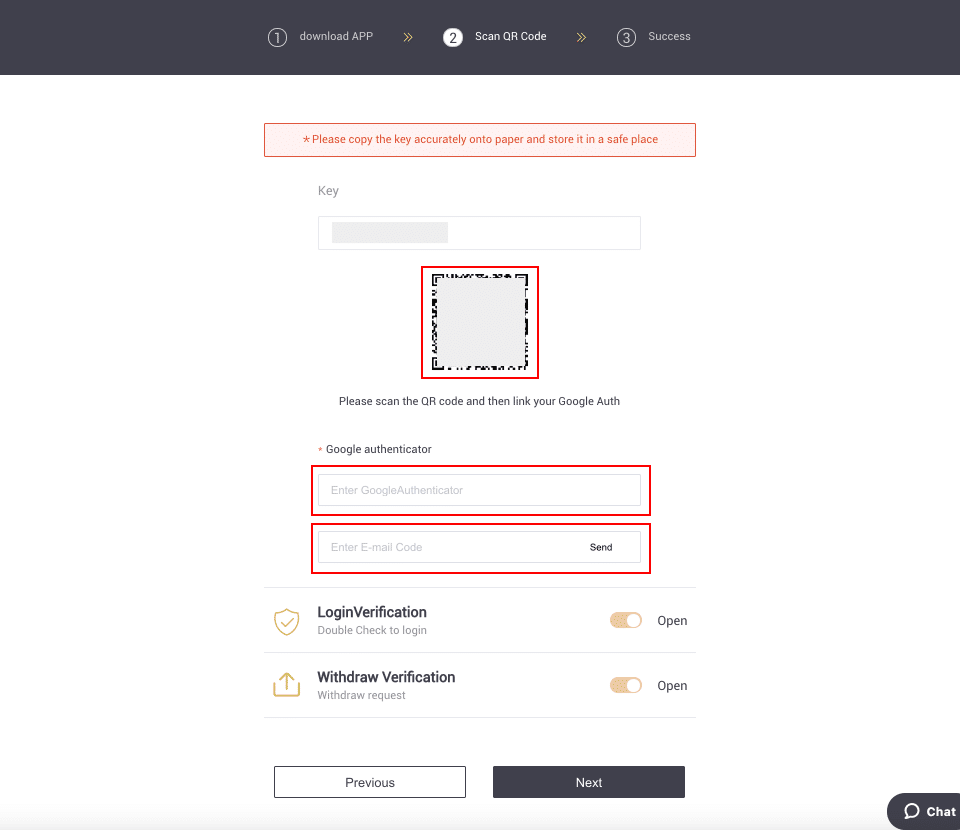 Open the Google Authenticator App and tap on the [+] button on the bottom right of your screen to scan the QR code. Then click [Next].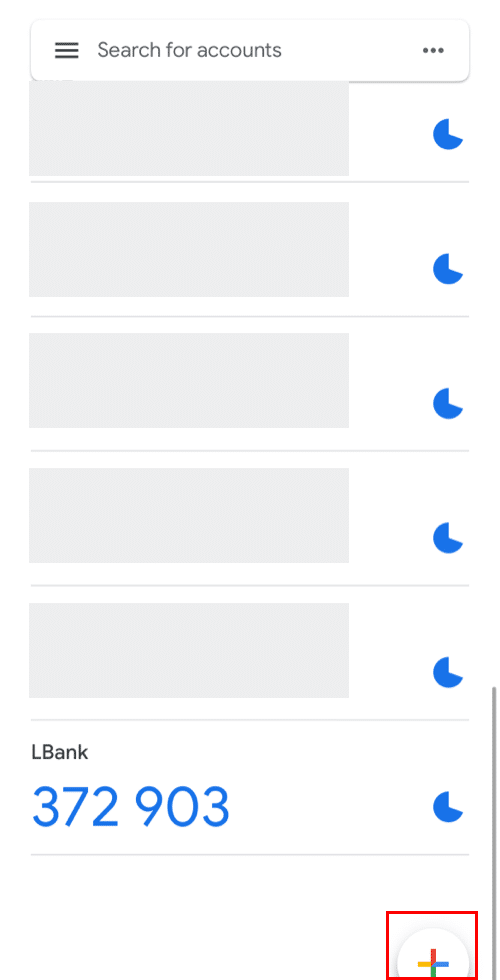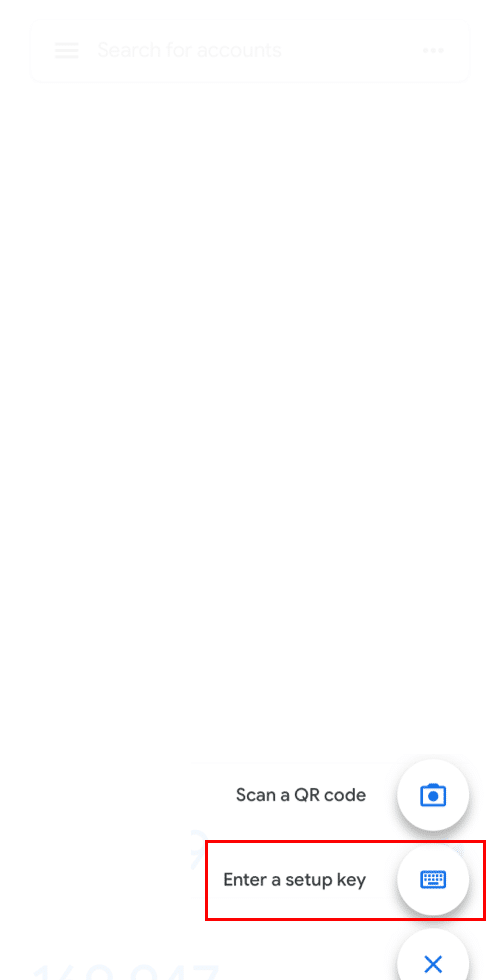 If you are unable to scan it, you can manually enter the setup key.
Tips: Save the backup key on paper. This Key will allow you to recover your Google Authenticator in case you lose your phone.
Please enter the verification code and click [NEXT]
3.5. You have successfully enabled Google Authenticator to protect your account.