1. Long in lbank.info,and click profile tag -[Security].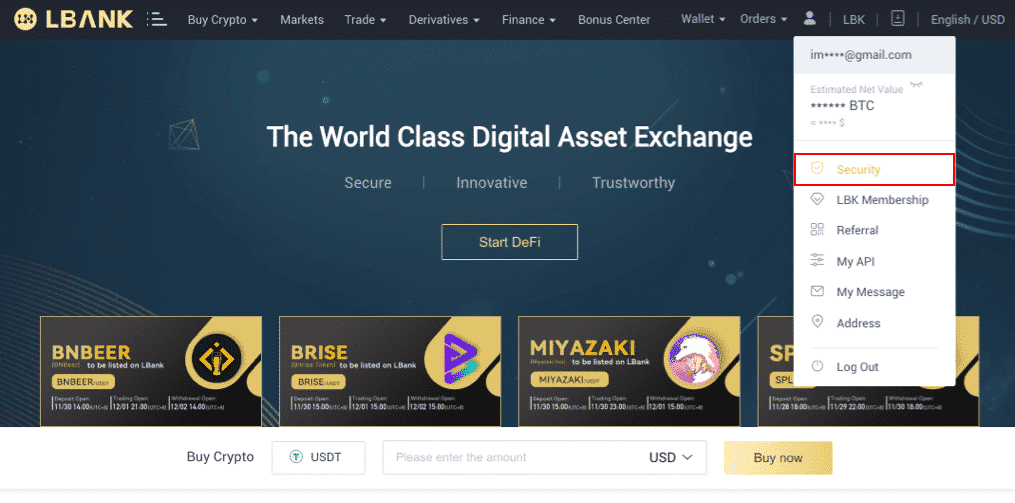 2. Choose KYC and click [Verification].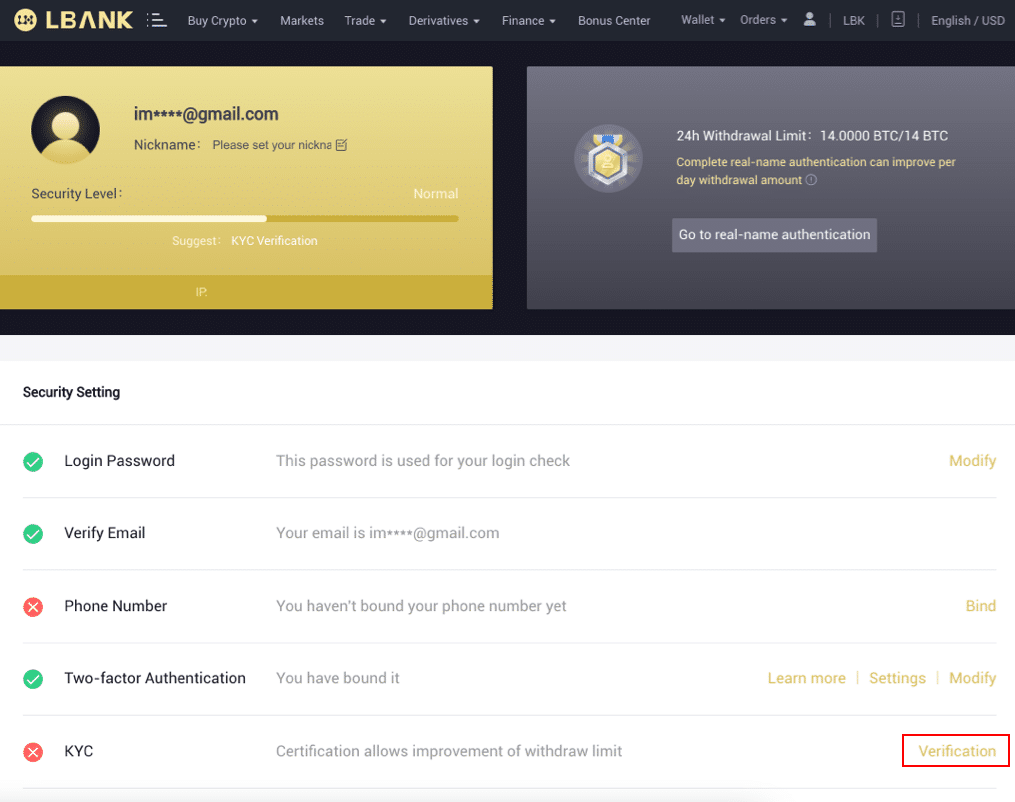 3. Complete personal information as required,and click [Next].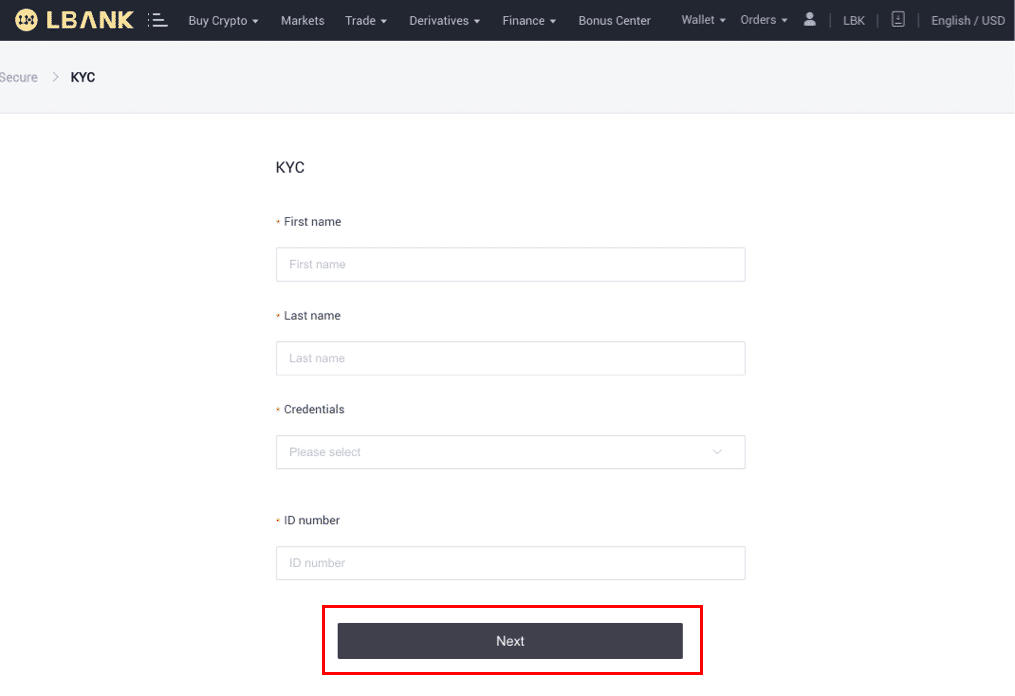 Note: There are three kinds of personal ID that can be chosen: ID card, passport, driver's license.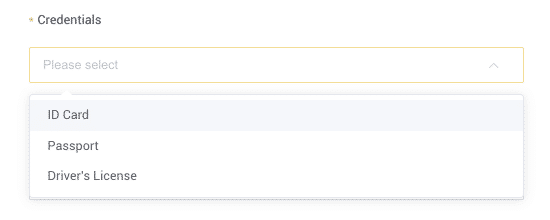 4. Please upload the correct materials as required, and click [Submit].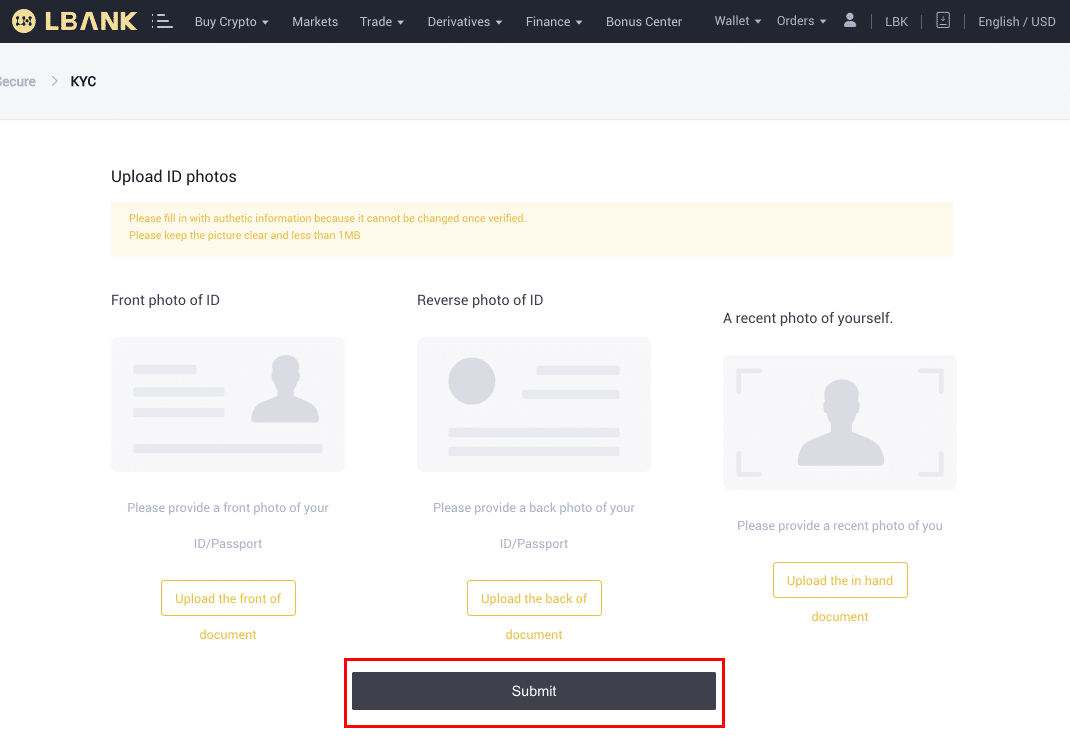 5. Your credentials will be reviewed after submitted.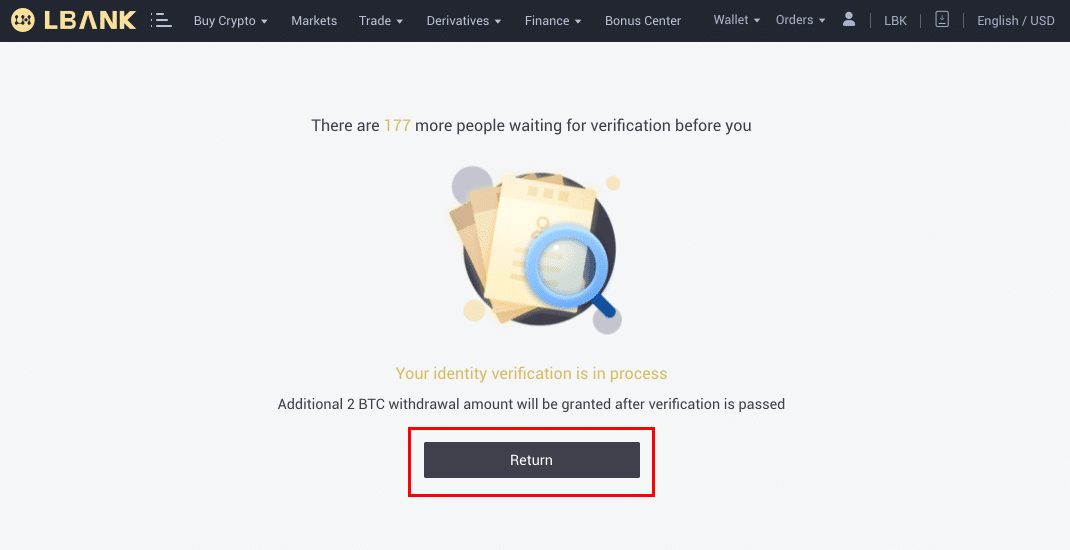 Note: You may follow up the review process in [Security]. Your security level will reach to a higher level.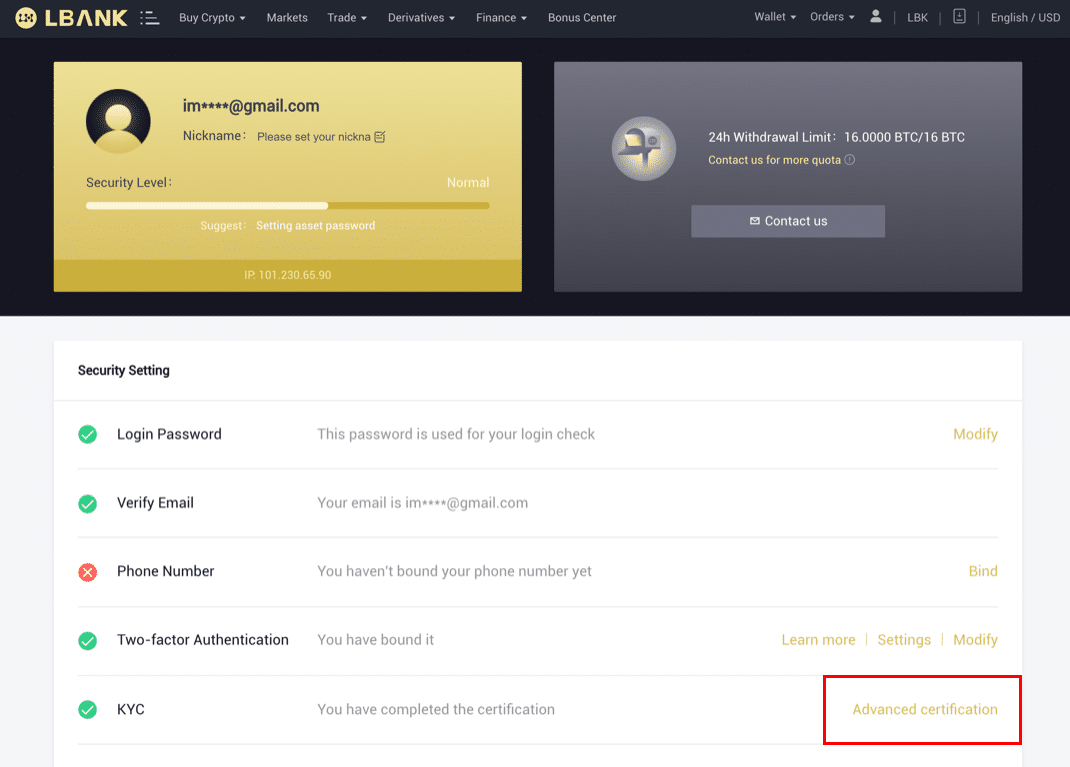 Ralated article: