Let's use USDT (TRC20) to illustrate how to transfer crypto from your LBank account to an external platform or wallet.
1. Log into your LBank account and click [Wallet].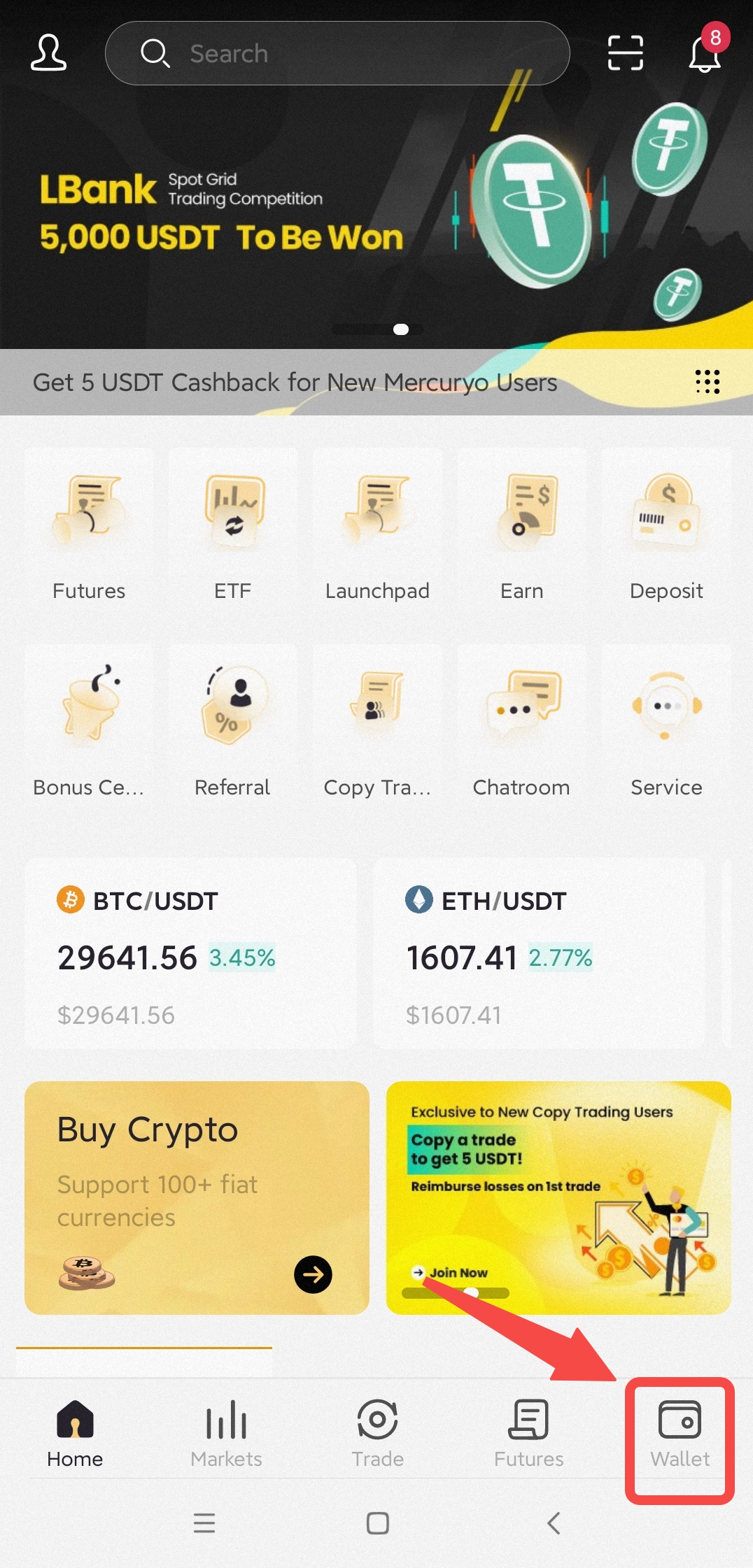 2. Click on [Withdraw].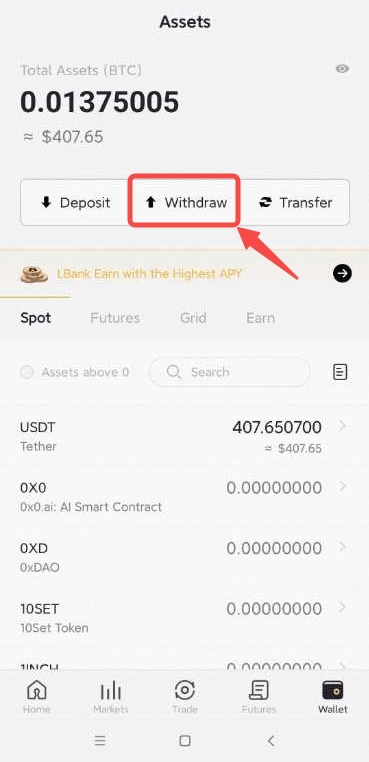 3. Select the cryptocurrency you want to withdraw. In this example, we will withdraw USDT.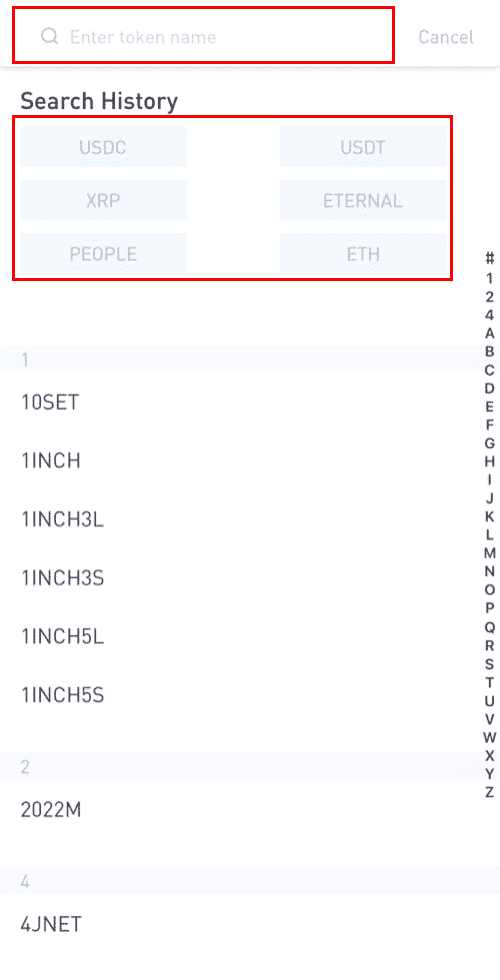 4. Please notice that equivalent assets purchased through C2C within 24 hours cannot be withdrawn.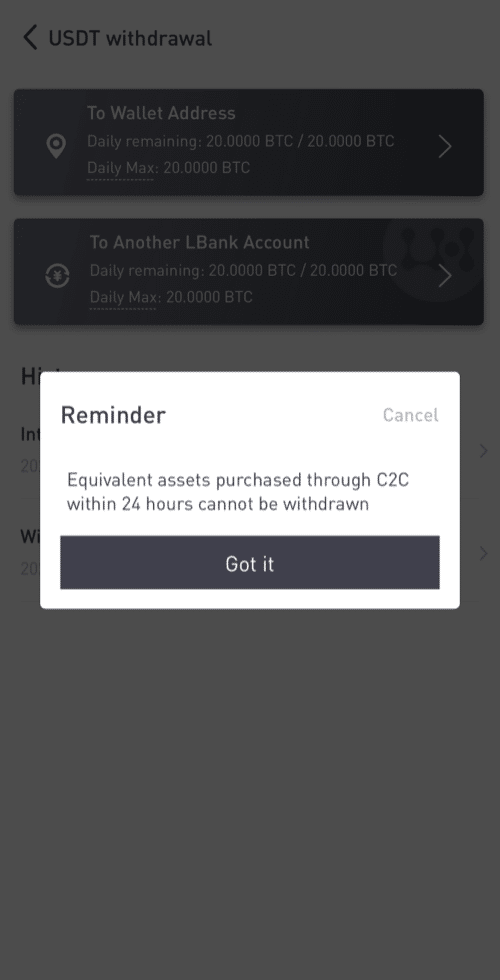 5. Select the wallet address.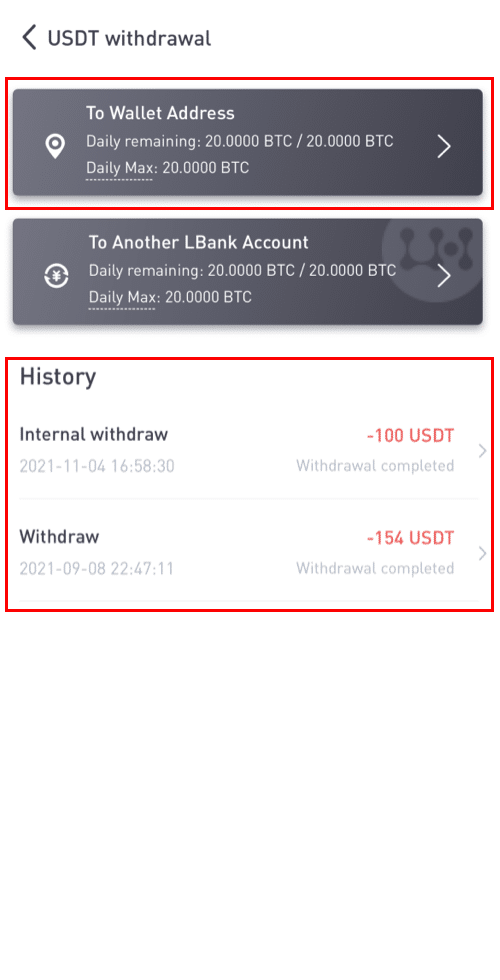 6. Select the TRC20 network. Then, enter the address and withdrawal amount.(Note is optional). Then click "Confirm".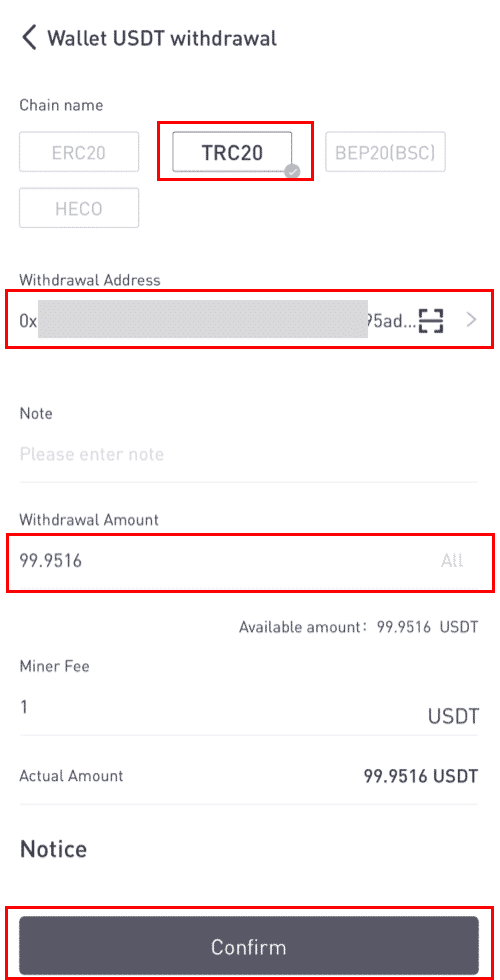 When you withdraw other tokens (such as XRP), you may be asked to fill in MEMO:
MEMO is optional. For example, you need to provide the MEMO when sending funds to another LBank account or to another exchange. You do not need a MEMO when sending funds to a Trust Wallet address.

Make sure to double-check if a MEMO is required or not. If a MEMO is required and you fail to provide it, you may lose your funds.

Note that some platforms and wallets refer to the MEMO as Tag or Payment ID.
7. Confirm the withdrawal details.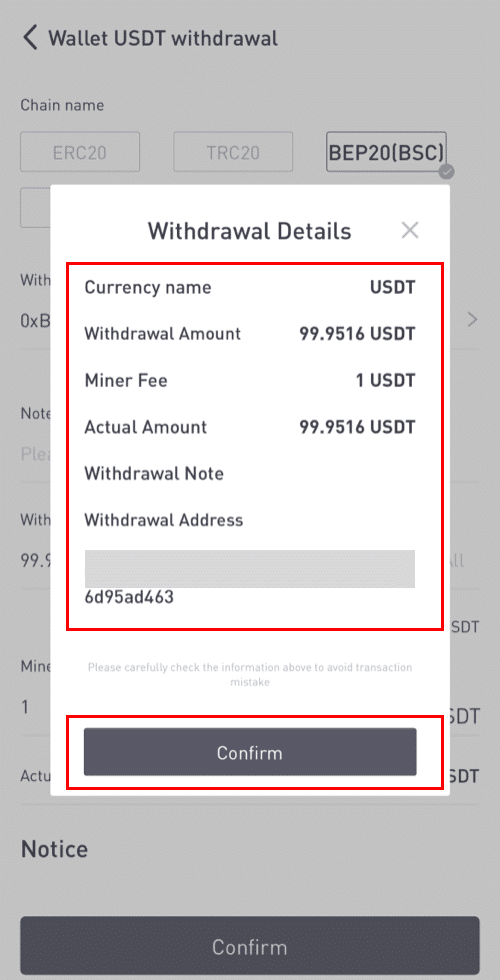 8. Fill in the email verification code and Google verification code.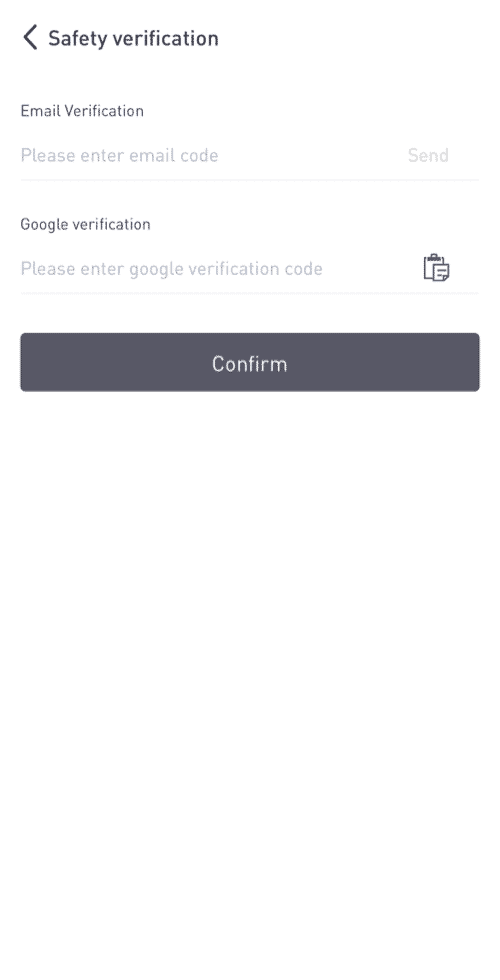 How to add a new recipient address?
1. To add a new recipient, click [>].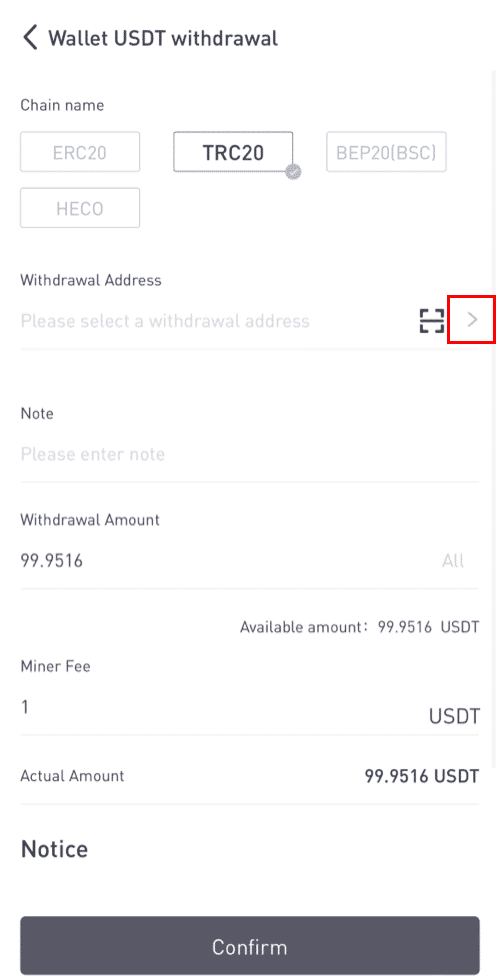 2. Click [Add Address].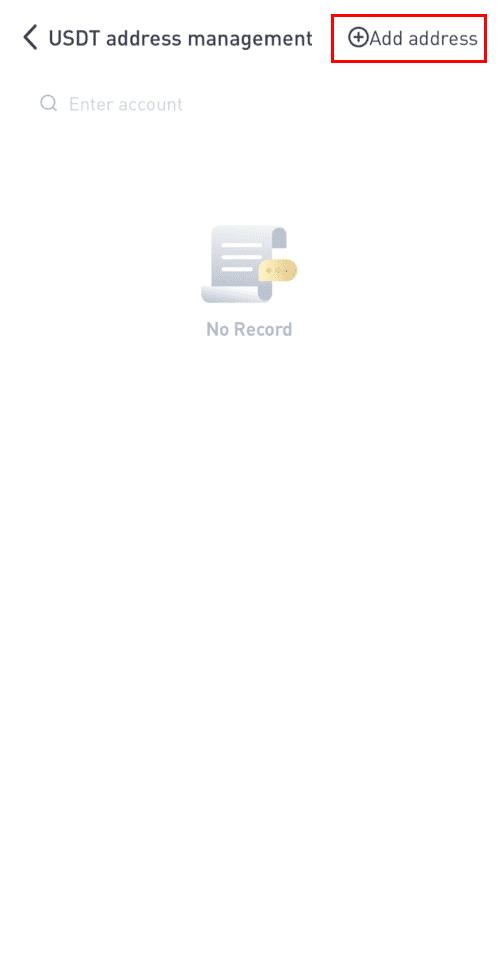 3. Enter the address and email verification code. Click [ Add immediately ] and you have successfully added a new address. Note is optional.