Let's use USDT (ERC20) to illustrate how to transfer crypto from your LBank account to an external platform or wallet.
1. Log into your LBank account and click [Wallet] - [Spot].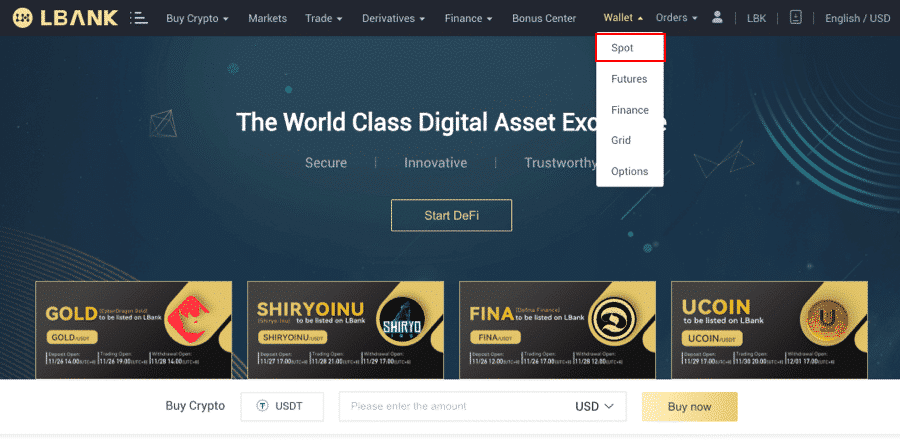 2. Click on [Withdraw].

3. Select the cryptocurrency you want to withdraw. In this example, we will withdraw USDT.
4. Select the network. As we are withdrawing BTC, we can choose either ERC20 or TRC20. You will also see the network fees for this transaction. Please make sure that the network matches the addresses network entered to avoid withdrawal losses.
5. Next, enter the recipient address or select from your address book list.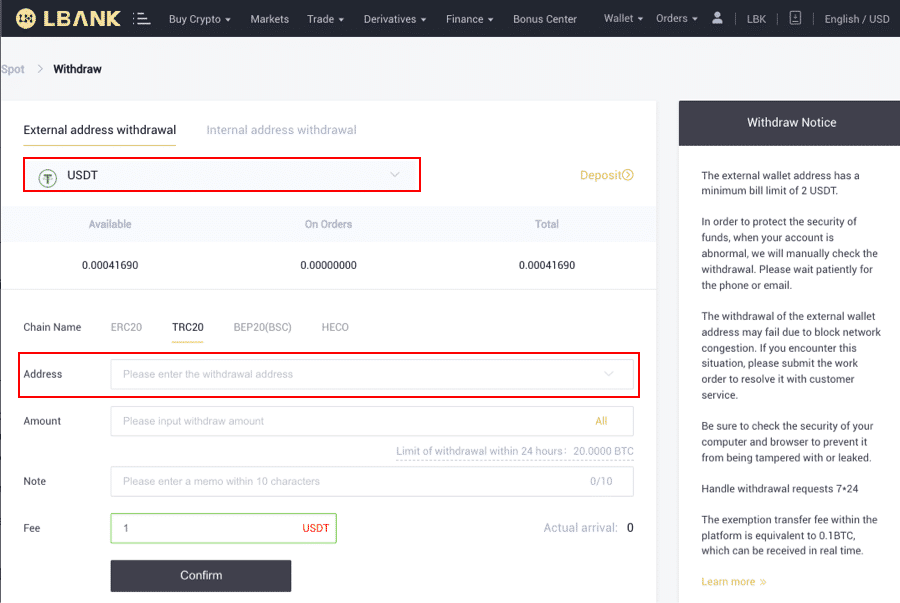 6. Select the coin and network. Then, enter the address.
Wallet Label is a customized name you can give to each withdrawal address for your own reference.

MEMO is optional. For example, you need to provide the MEMO when sending funds to another LBank account or to another exchange. You do not need a MEMO when sending funds to a Trust Wallet address.

Make sure to double-check if a MEMO is required or not. If a MEMO is required and you fail to provide it, you may lose your funds.

Note that some platforms and wallets refer to the MEMO as Tag or Payment ID.
7. Enter the amount you would like to withdraw.
Warning: If you input the wrong information or select the wrong network when making a transfer, your assets will be permanently lost. Please, make sure that the information is correct before making a transfer.
How to add a new recipient address?
1. To add a new recipient, click account- [Address].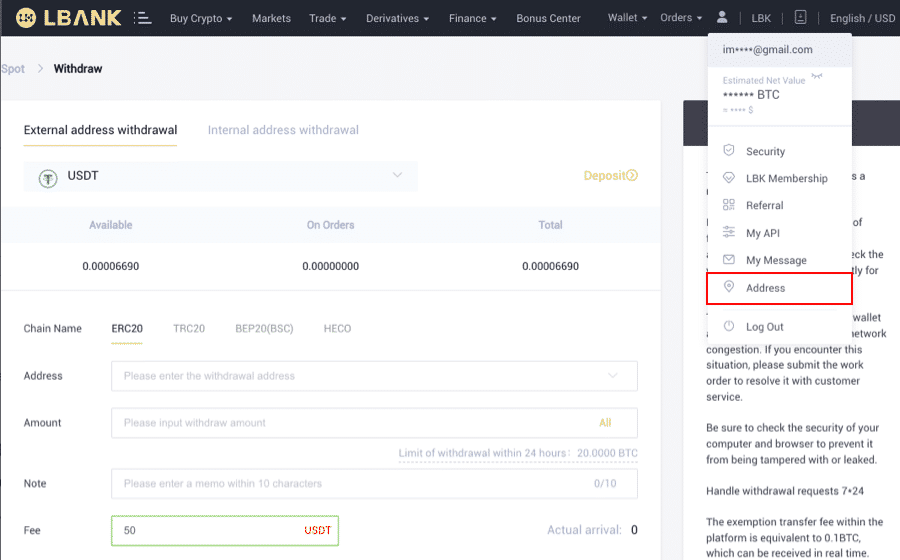 2. Click [Add Address].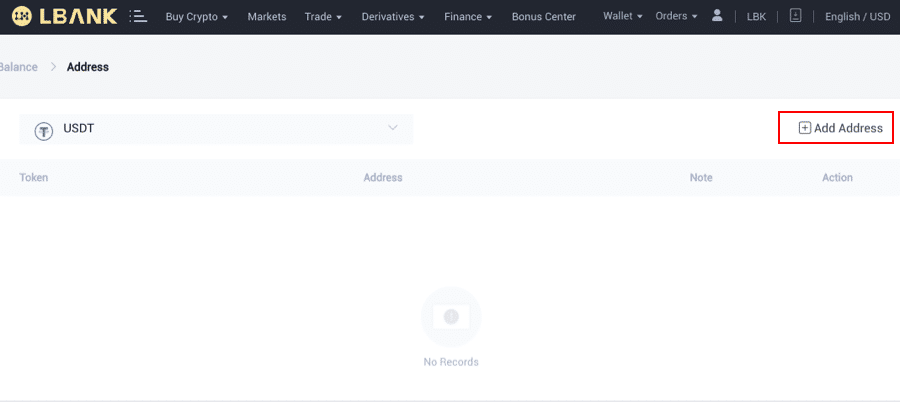 3. Enter the address as shown in the screenshot here: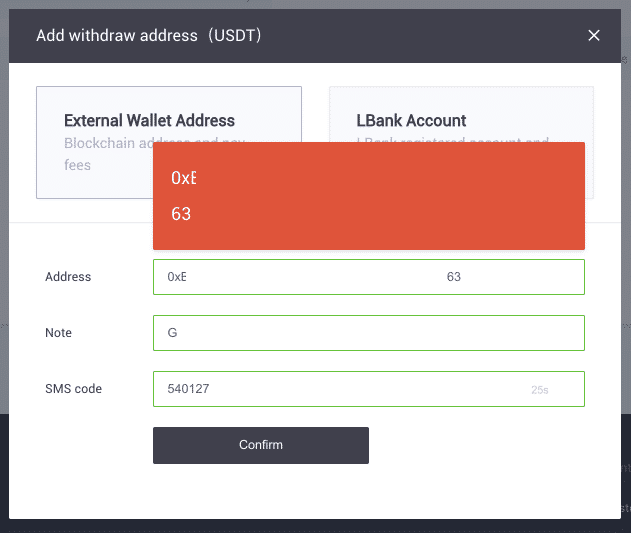 4. Click [Confirm] and you have successfully added a new address.