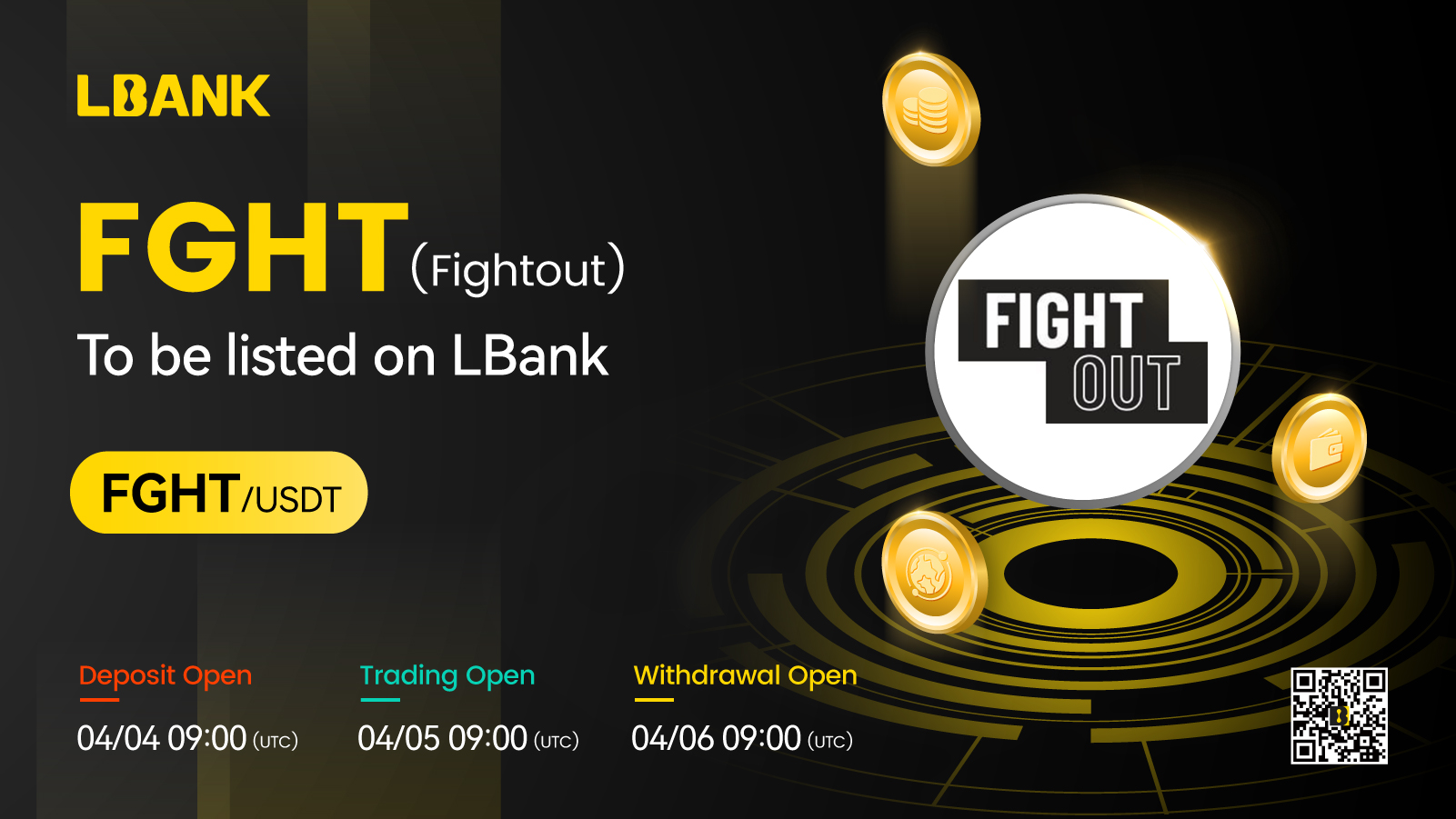 Dear LBank users,
FGHT (Fightout) will be listed on LBank at 09:00 on April 5, 2023 (UTC). The details are as follows:
Trading Pair: FGHT/USDT
Trading Zone: Innovation Zone
Start Deposit: 09:00 on April 4, 2023 (UTC)
Start Trading: 09:00 on April 5, 2023 (UTC)
Start Withdrawal: 09:00 on April 6, 2023 (UTC)
Fight Out is an exciting new gaming platform that offers a unique play-to-earn experience. Players can compete in a variety of game modes and earn rewards for their achievements, including real-world prizes.
The REPS rewards token is used to make in-app purchases. REPS can be earned, or purchased with fiat or $FGHT. REPS purchased with $FGHT are given 25% additional REPS as a bonus.
$FGHT can be purchased through FGHTs' partner Transak with a credit card or via exchanges. Our goal is to make $FGHT the default currency for purchasing REPS, thus increasing demand for the token.
$FGHT is the currency of the Fight Out metaverse. Competing in leagues, tournaments, or special game modes can have entry fees and prize pools. All purchases in the metaverse will be made exclusively using $FGHT.
$FGHT will be used in peer-to-peer wagers (with friends or through Fight Out's smart-matching engine) on high-profile contests. These could be between streamers, celebrities, legends, or other showdowns.
LBank Community
Telegram | Twitter | Facebook | Discord | Medium | LinkedIn
Click here to download for iOS or Android
If you have problems, please contact LBank official email: service@lbank.info, and we will provide sincere, friendly and immediate service. We also welcome you to join LBank official English community to discuss the latest issue (Telegram): https://t.me/LBank_en.
Risk Warning: Investing in digital assets is extremely risky. Digital asset prices are subject to high market risk and price volatility. The value of your investment may go down or up, and you may not get back the amount invested. You are solely responsible for your investment decisions and LBank is not liable for any losses you may incur. Past performance is not a reliable predictor of future performance. This material shall not be construed as financial advice in any case. LBank reserves the right in its sole discretion to amend or change or cancel this announcement at any time and for any reason without prior notice.