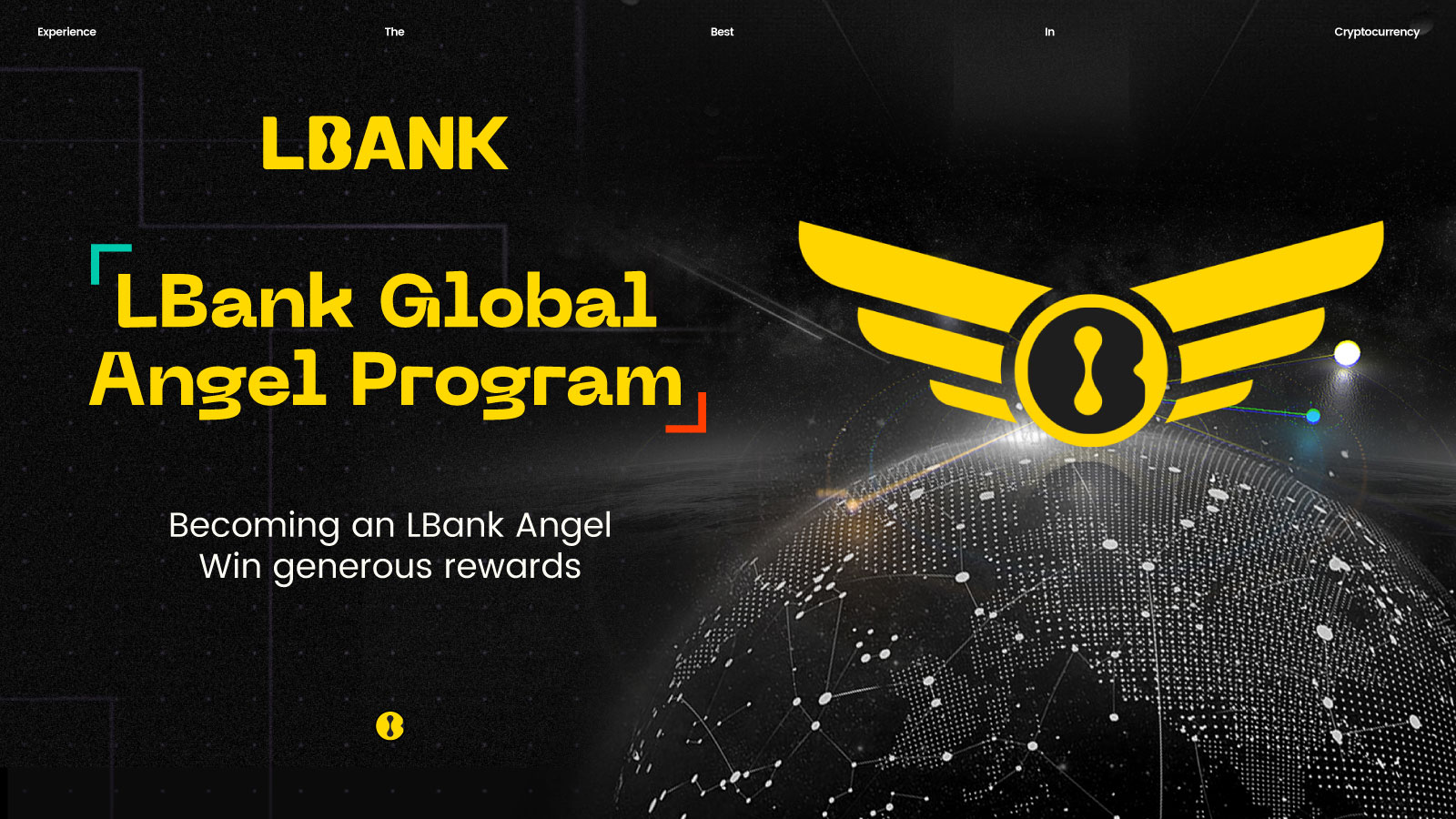 Dear LBank users,
LBank is officially launching the first season of the Global Angel Recruitment campaign. With the help of active angels in various media and communities, we aim to become an important link between the LBank brand and global users. As an angel of LBank, we will provide you with more rewards and privileges, richer project activities, and greater bonus support. While cooperating with LBank, you will also enhance your community influence. We look forward to having you join our Angel Program!
Who are LBank Global Angels?
LBank Angels are loyal supporters and users of cryptocurrency and blockchain. They serve as global partners in promoting LBank exchange and assist in participating in exchange market operations, contributing to the development of a global business ecosystem.
We sincerely invite individuals from various industries who have a passion for blockchain/cryptocurrency, share an understanding and alignment with LBank's development philosophy, and are willing to actively contribute to LBank's growth by helping with brand building and promotion to join our community.
What do LBank Angels do?
Through LBank Angel activities, Angels recruit like-minded individuals to join our team and jointly promote the development of the LBank community. Duties include maintaining community activity, organizing events, answering and guiding new users' questions, as well as:
Promoting the LBank brand and increasing its visibility.

Providing early experience and feedback for new versions.

Offering market operation strategy suggestions.

Assisting in other aspects that contribute to the healthy growth of LBank.
LBank Angel Benefits:
Angel Rewards - Fixed base salary and super rebates, referral rewards, and monthly ranking bonuses.

Exclusive Privileges - Weekly Angel meetings with the opportunity for one-on-one with the boss, access to high-quality project whitelists.

Support and Incentives - Media traffic, event funding, startup support, etc.

Exclusive Treats - Customized holiday gifts and peripherals, official collaboration posters, and angel avatars.

Angel Activities - Participating in various online and offline events regularly.
Disclaimer:
This campaign is open to participants from all over the world.

Only individual media and community members are eligible to participate; intermediaries and institutional groups are not supported.

LBank reserves the right to interpret the campaign's final results.
LBank Community
Telegram | Twitter | Facebook | Discord | Medium | LinkedIn
Click here to download for iOS or Android
If you have problems, please contact LBank official email: service@lbank.info, and we will provide sincere, friendly and immediate service. We also welcome you to join LBank official English community to discuss the latest issue (Telegram): https://t.me/LBank_en.
Risk Warning: Investing in digital assets is extremely risky. Digital asset prices are subject to high market risk and price volatility. The value of your investment may go down or up, and you may not get back the amount invested. You are solely responsible for your investment decisions and LBank is not liable for any losses you may incur. Past performance is not a reliable predictor of future performance. This material shall not be construed as financial advice in any case. LBank reserves the right in its sole discretion to amend or change or cancel this announcement at any time and for any reason without prior notice.