Dear LBank users,
To keep all our users informed about the weekly happenings in LBank Copy Trading, we're introducing the Copy Trading Weekly Recap. Every Monday, we'll provide updates summarizing the previous week's enhancements, newly supported trading pairs, ongoing hot events, and more.
Please check the weekly updates of LBank 2023.11.12-2023.11.19.
1. This Week's Hot Events
Event time: Limited rewards, first-come, first-served.
a. Event One: [First Order Bonus] Get 5 USDT Futures Bonus on 1st copy trading.
b. Event Two: [First Order Compensation] Reimburse losses on 1st trade
Event time: November 8, 12:00 - December 3, 16:00 (UTC)
a. Event 1: [Trading Master Support] 8% profit sharing + Up to 500 USDT cash rewards.
b. Event 2: [Trading Master Selection] 16% profit sharing + Promotional support + Up to 2,000 USDT cash rewards.
2. Trader Highlights of the Week
2.1 Meet our Star Traders of the week: Big Bird in the Sky has become the star trader of the week with ROI 1,373.32%! Easy Follow, Smart Trade! Start your copy trading journey now!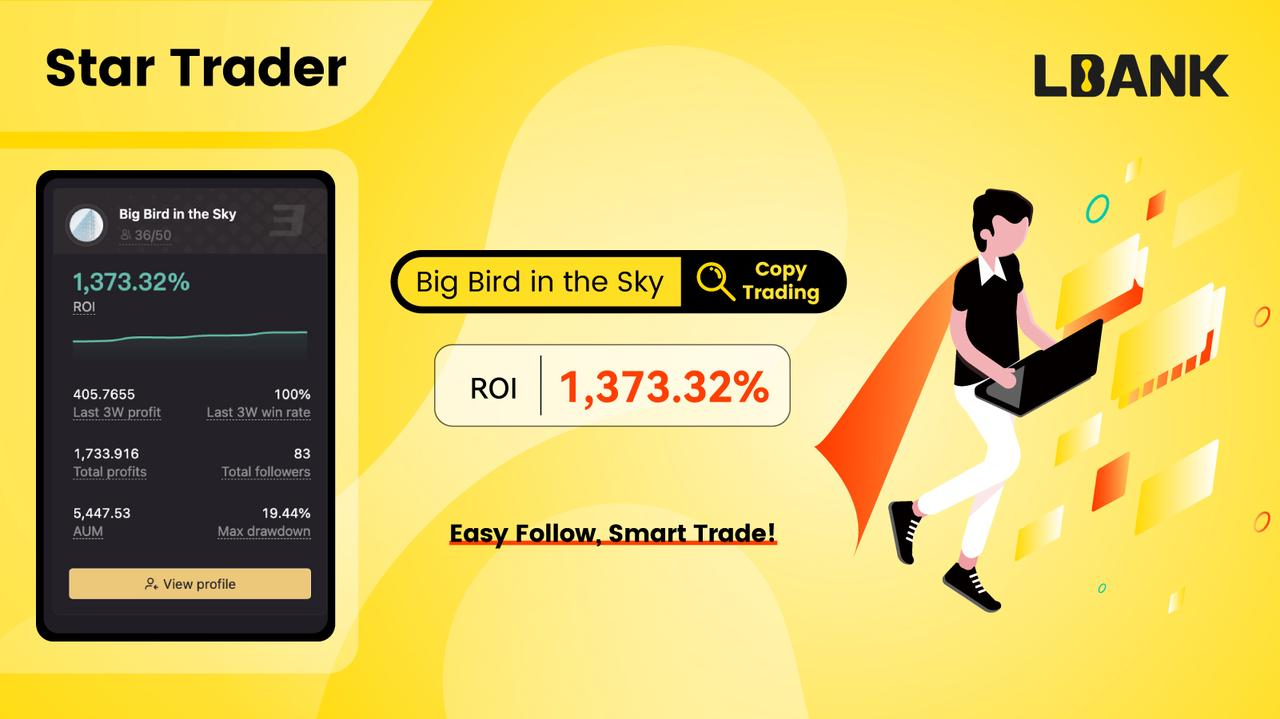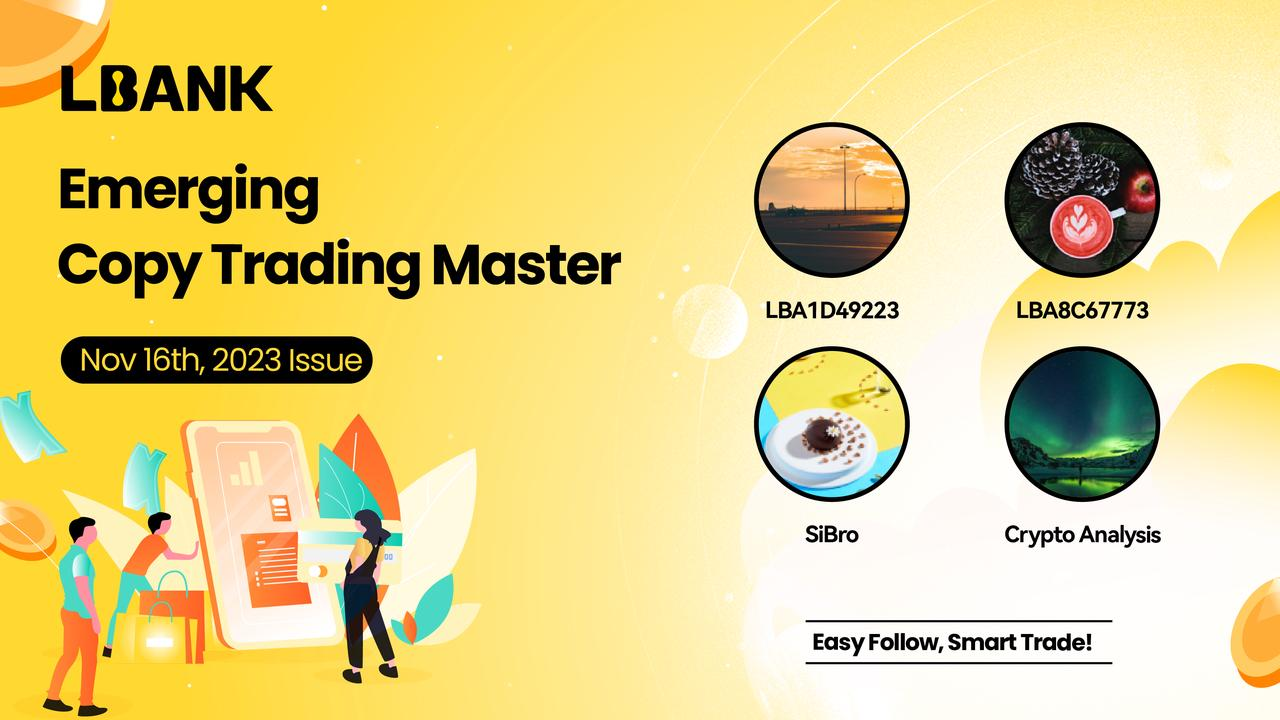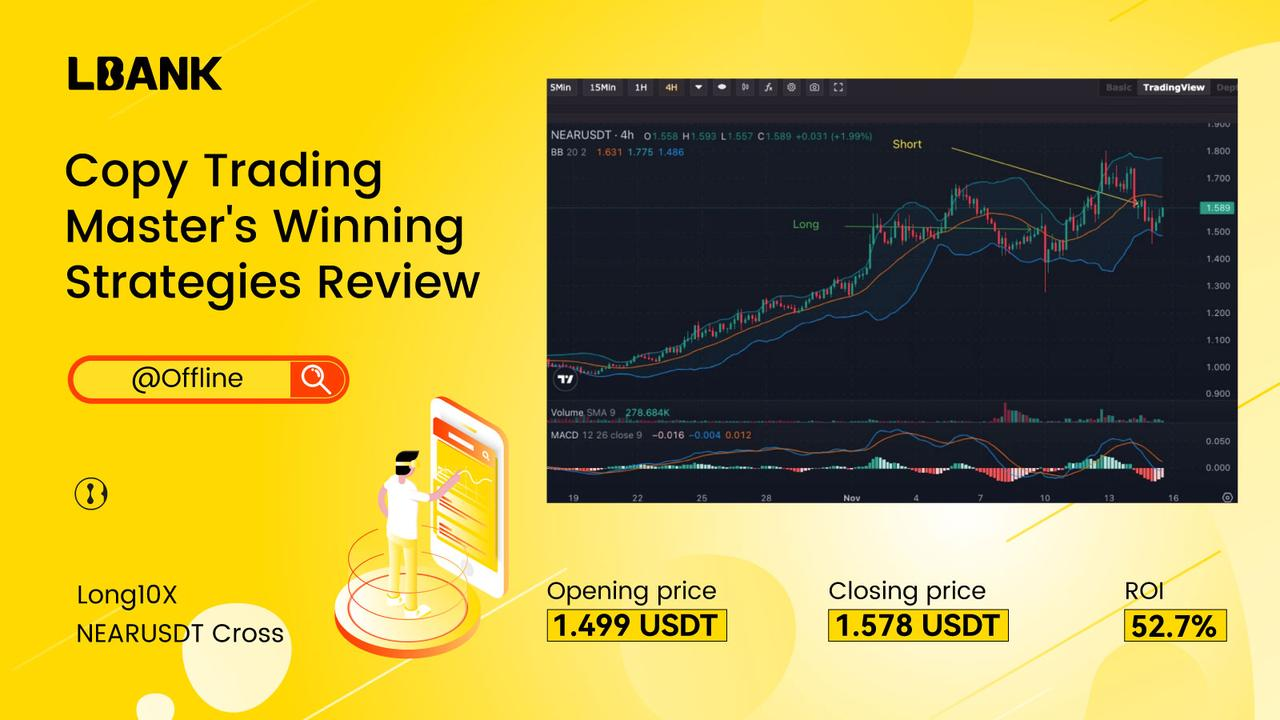 More copy trading updates are coming soon. Stay tuned.
LBank Community
Telegram | Twitter | Facebook | Discord | Medium | LinkedIn
Click here to download for iOS or Android
If you have problems, please contact LBank official email: service@lbank.info, and we will provide sincere, friendly and immediate service. We also welcome you to join LBank official English community to discuss the latest issue (Telegram): https://t.me/LBank_en.
Risk Warning: Investing in digital assets is extremely risky. Digital asset prices are subject to high market risk and price volatility. The value of your investment may go down or up, and you may not get back the amount invested. You are solely responsible for your investment decisions and LBank is not liable for any losses you may incur. Past performance is not a reliable predictor of future performance. This material shall not be construed as financial advice in any case. LBank reserves the right in its sole discretion to amend or change or cancel this announcement at any time and for any reason without prior notice.